Announcing… Professionally-Designed Lighting Sets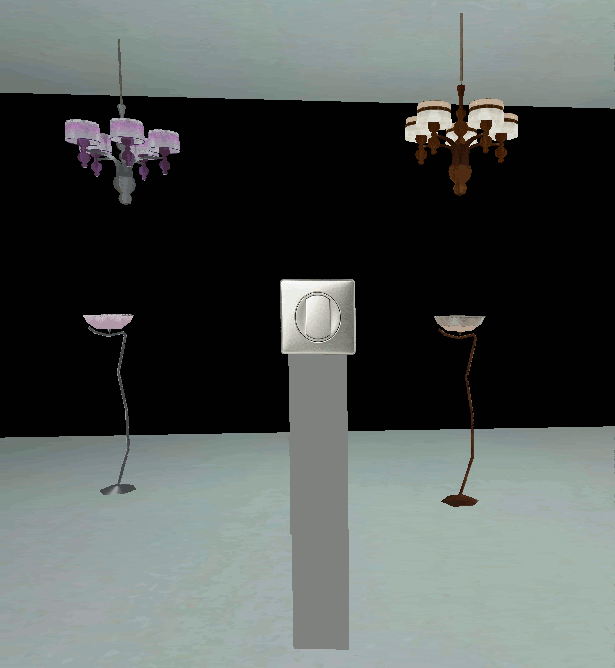 Naken's Widgets in conjunction with K Designs is happy to announce lighting sets with style!
Featuring a master light switch which uses Flash technology to turn your lights on and off, these are a perfect addition to any zaby/business.
The effect is seen by everyone, not just the viewer -- you turn off the lights and it turns them off for everyone.
The lighting has been designed by no other than Lady K, herself, and the technology custom-engineered by Naken_Draugr, for a one-two punch that you can't miss out on.
Stop by Naken's Widgets (vww://utherverse.vww/@59932/nw) today to get your lighting set for only 75®
When you're done, you can complete your set by visiting K Designs' fabulous showcases at vww://utherverse.vww/@7822/kdflampsnmore
Repost Code